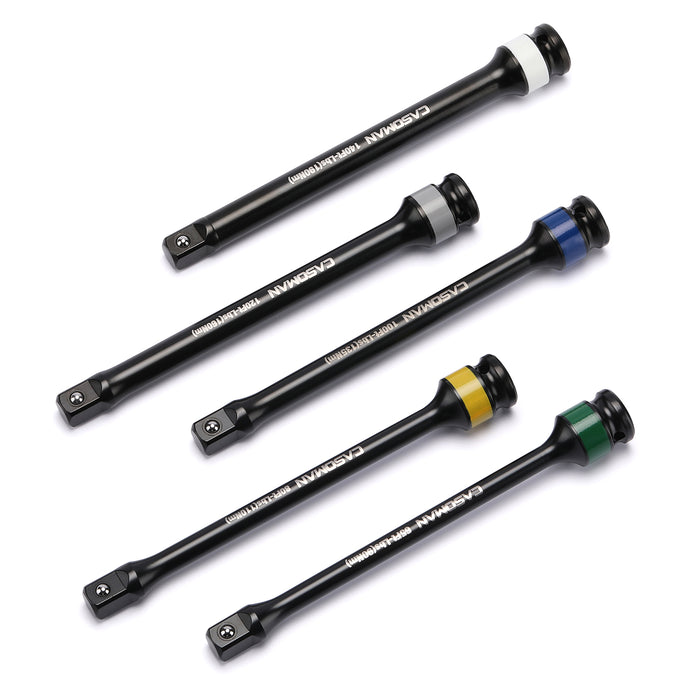 CASOMAN 5 Piece 1/2" Drive Torque Limiting Extension Bar Set, 65 to 140 Ft-Lbs (90 to 190 Nm), Impact Torque Limiter Set, Color-Coded
Sale
Sale
Original price
$59.97
-
Original price
$59.97
About this item
Made from premium impact grade chrome molybdenum steel alloy with black electroplate finish for enhanced durability.

1/2-Inch drive torque limiting extension bar set, 140Ft-Lbs(190Nm), 120Ft-Lbs(160Nm), 100Ft-Lbs(135Nm), 80Ft-Lbs(110Nm), 65Ft-Lbs(90Nm)

Spring loaded ball at the end of bar locks socket into place for security and prevents dropping.

Safe and efficient way to use these torque extension bars with an impact wrench to ensure consistently accurate torque for your fasteners.

Meets or exceeds ANSI performance standards. It comes with 1 year quality warranty.
Size:5-Piece